Corporate
An important part of your job search is understanding Church & Dwight and our culture. In this section, you'll find an overview of typical job functions. Each plays a critical role in the success of Our Brands — which means that, regardless of your career path, you'll have an opportunity to make a big impact.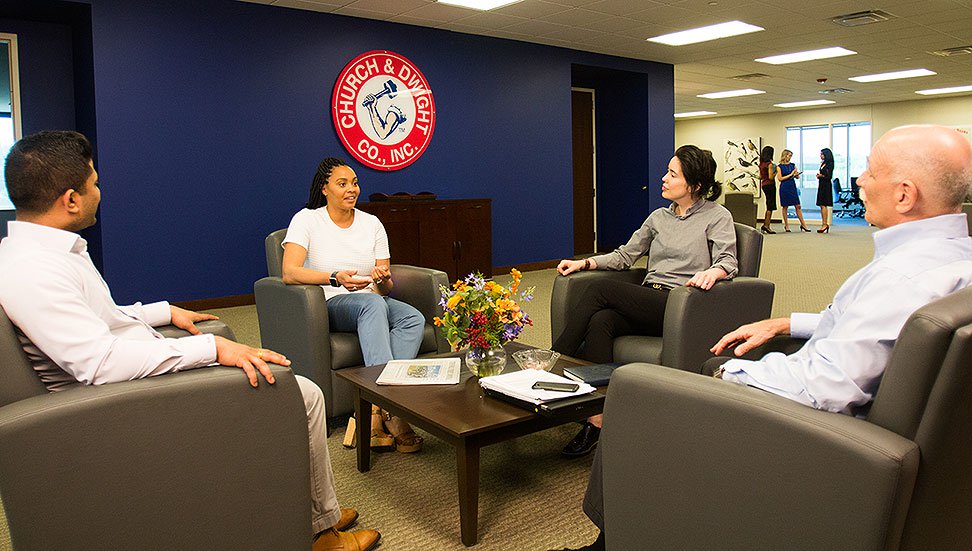 Hiring Process Overview
We're glad you've decided to apply for a job at Church & Dwight! Here's what you can expect when you apply to a position at Church & Dwight, Co., Inc.
** Hourly manufacturing and distribution positions may be handled differently at each plant location.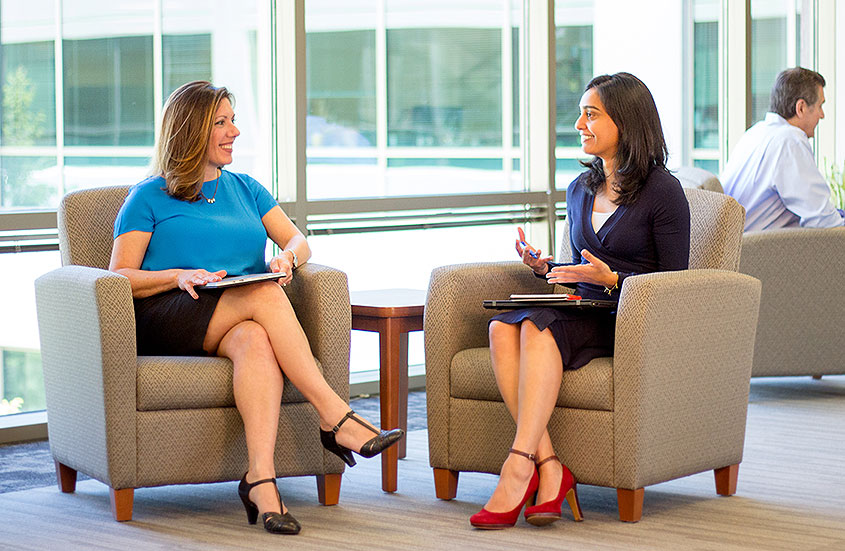 Find Your Position
Apply
Introductory Conversation
Digital Interview
On-site Interview
Assessment
Offer/Feedback
Find Your Position
Scroll up to see an overview of the typical job functions at Church & Dwight and the career opportunities available within each department. Once you have identified the position best suited to your skills and experience, click "apply" to create a profile and submit your resume.
Apply
Once you apply for a job you will receive an email notification confirming receipt of your resume. Next, your qualifications and experience will be reviewed by one of our recruiters. If you are a possible match for an open position, a recruiter will contact you via telephone or email to schedule an introductory call. If you are not selected to continue in the process you will be notified via email.
Introductory Conversation
If you are selected to move to the next step in the hiring process an introductory call will be scheduled. This introductory conversation will give us an opportunity to learn more about your skills, salary requirements, etc. and provide you with a description of the job requirements. During this call you may also be invited to participate in a digitally recorded interview as a next step.
Digital Interview
If you are invited to participate in a digital interview, a member of our recruiting team will send you a link to access our digital interviewing platform. The digital interview will allow you to bring your resume to life via a real-time video interview or by answering pre-determined questions via video.
On-site Interview
Based on the preliminary screens outlined above, you may be selected to participate in an on-site interview and meet one-on-one with members of the hiring team. We use behavioral-based interviews to learn more about your past experiences. This is also your opportunity to learn more about the position, department and our culture. For certain roles, we may ask you to take part in a second interview.
Assessment
For some positions, you may be asked to complete an online assessment or manual skills assessment.
Offer/Feedback
If you are extended an offer and accept – congratulations! Your recruiter will help you coordinate your start date and you will be contacted by a member of our on-boarding team to discuss the next steps in the new hire process.